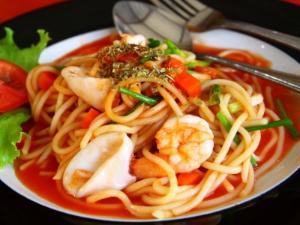 These meals are great for any occasion, be it a romantic night in, a Sunday family get together or a weekday family mealtime.
All these meals are healthy quick alternatives to restaurant or supermarket bought food, all low in salt but still packed with flavour!

Burger - Beef Burgers with a Mexican twist!
Homemade beef burgers are delicious especially with a topping of spicy sweetcorn salsa
Burger - Spiced Beef and Carrot Burgers
These healthy burgers taste delicious, and can be prepared in advanced and frozen.
Burger - Vegetable BurgersA fabulous recipes for home made vegetarian burgers.

Chicken - Baked Crispy Chicken Goujons, Sweet Potato Wedges & Coleslaw
We love these golden and crispy oven-baked chicken goujons, with not a deep-fat fryer in sight!

Chicken - Chicken Burger with Tzatziki
With no highly processed 'reconstituted' chicken in sight, this homemade chicken burger with red peppers and tzatziki is definitely a winner!

Chicken - Chicken Fajita Friday!
A great end of week treat for the family! Fajitas are colourful, vibrant, fun to make and packed with vegetables and protein!

Chicken - Colourful Marinated Chicken Skewers & Herby Rice
Grilled chicken with lovely colourful veggies, perfect on the BBQ in summer or the grill in winter.
Casserole - Spanish Chicken Casserole
A comforting stew perfect for cosy night in, bursting with Spanish flavours.
Chicken - Lemon, Herb and Garlic Chicken Skewers
A barbecue must! Add some colour to the skewers with onions, aubergines and tomatoes.
Chicken - Simple Roast Chicken
A simple guide to cooking roast chicken.
Curry - Beef
A spicy delight served with rice and relish.
Curry - Chicken Biryani
With the addition of tomatoes and peas, this dish contributes to your five-a-day and is also low in fat, saturated fat and sugar.
Curry - Chicken Jalfrezi
This authentic tasting curry favourite is perfect for those looking after their hearts and their waistline, as its low in calories, fat and salt.
Curry - Chicken Tikka Masala
No need to feel guilty about making this tikka masala. This recipe uses healthy, fresh ingredients, with no added salt.
Curry - Root Vegetable Curry
Have a meat free day and opt for this delicious curry packed with goodness.
Fish - Lemon Halibut
Delicious and easy to make. Serve up with one of our sides, or healthy salad.

Fish - Baked Fish Fingers, Mushy Peas and Herby Potato Salad
This is without fail, a children's favourite! A great way of getting them to help out in the kitchen too.

Fish & Chips
The classic takeaway favourite, try our delicious oven-baked fish with a crunchy herb and lemon crust, oven baked potato wedges with their skins on and vibrant green minty pea puree!

Fish Pie
Fish pie is a family favourite and a great way for little ones to eat fish rich in omega 3s such as salmon and prawns!

Fish - Grilled Salmon, Cherry Tomato and Asparagus Tray Bake
A great one pot dish and extremely easy to cook, just pop everything in the oven!

Jacket Potato with our favourite 4 fillings!
The classic lunchtime option, why not enjoy the humble spud for a light evening meal? There are plenty of great options when it comes to the filling! Why not try: tuna and crème fraiche; spicy beans; spiced beetroot or butternut squash houmous.

Meatballs - Baked Thai-Style Pork Meatballs & Oodles of Noodles
Try our spicy take on pork meatballs!
Omelette - Cheese and Tomato
A quick favourite. Add other vegetables for more of a variety.

Pasta - Mac 'n' Cheese
Enjoy this ultimate comfort food without the worry of your family eating vast amounts of fat & salt!
Pasta - Pesto Pasta A quick, delicious mid-week supper. Add some broccoli for one of your five-a-day.

Pasta - Roast Tomato Pasta Sauce
A classic mid-week meal, this pasta sauce recipe has no added sugar, as the slow-roasting of the tomatoes and peppers intensifies their natural sweetness.

Pasta - Spaghetti Bolognese
The humble Bolognese, a firm family favourite. We all have our favourite recipe - for a healthy twist, try our version!
Pasta - Spaghetti with Tomato Sauce
Tasty, cheap and easy to make, this pasta sauce is low in salt and fat.

Pasta - Ratatouille Lasagne
Our recipe replaces the traditional beef for ratatouille, using classic Mediterranean vegetables; it's so delicious you won't even miss the beef!
Pie - Light Steak and Kidney Pie
This comforting steak and kidney pie avoids the high salt and fat content of typical pies without compromising on flavour.
Pie - Quick Cottage PieGive this wholesome family favourite a bit of a twist with some sweet parsnip mash.

Pie - Cottage Pie
A great traditional family favourite. Wholesome and hearty, and bursting with flavour.
PizzaA heart healthy version of a national favourite. Home-made pizza is a delicious alternative to takeaways, and a great way of getting the kids involved in the kitchen.

Pizza - Margherita Pizza
Mozzarella cheese, tomato sauce and fresh basil leaves - super simple. This recipe is for a thicker dough than the flatbread recipe, so if you prefer thicker pizza bases, this recipe is for you!

Pizza - Meat Pizza Flatbread
Pizzas are great to share with the whole family. Our flatbread recipe is so quick, easy and fun to make that you'll wonder why ever bought a ready-made pizza!

Risotto - Butternut Squash Risotto
The Italian classic, this is a quick and easy recipe for the whole family to enjoy!

Sausages - Sausages & Winter Root Veg Mash with Onion Gravy
Add extra vegetables to this family favourite with our winter root veg mash!
Stir Fry - Turkey and PepperTurkey is a great low fat choice and is complimented by the sweet oranges.