Thousands of women and children miss out on healthy food scheme in 2018
1 June 2019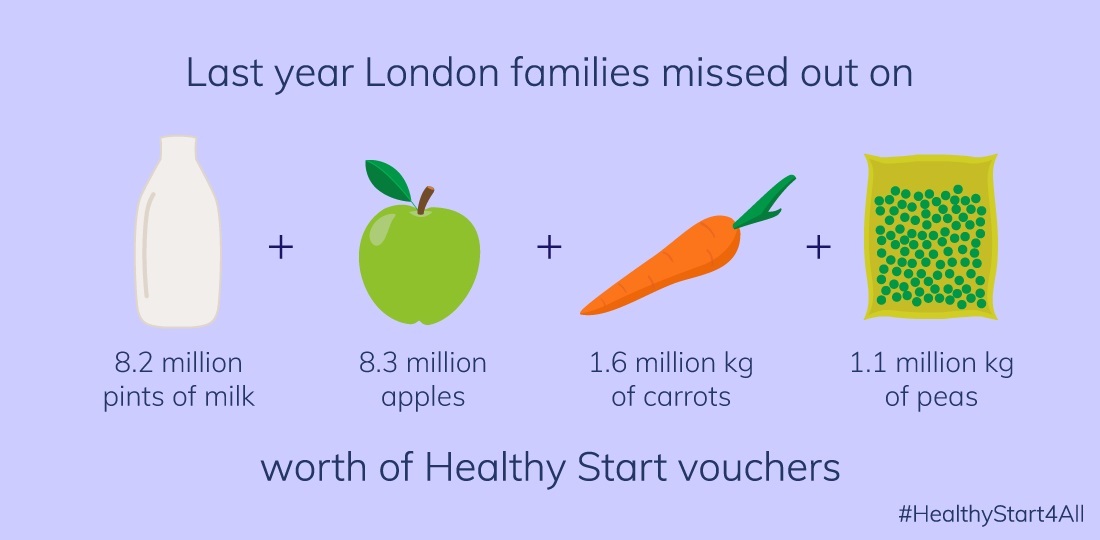 Action on Salt have joined 25 charities and health charities in co-signing a letter to Secretary of State for Health and Social Care Matt Hancock, warning that low-income women and children in over 130,000 households are missing out on £28.6m of free fruit, vegetables and milk due to poor promotion of the Healthy Start voucher scheme.
The vouchers adds at least £3.10 to a family shop per child each week, which could buy two litres of semi-skimmed milk, 1kg carrots, 900g frozen peas and 4 apples at a typical discount supermarket. Over the first four years of a child's life this is equivalent to 1,090 pints of milk, 1,100 apples, 218kg of carrots and 143kg of peas.
In 2018, pregnant women and children missed out on an estimated £28.6 million worth of vouchers in England and Wales, representing a missed opportunity by government to help families afford to heed their young families and also to encourage healthy eating habits that could have lifelong benefits.
Click here to view the open letter to the Health Minister: Healthy Start Open Letter [PDF 1,609KB]
Click here to view coverage of the letter on HuffPost