Resources for Salt Awareness Week
Are you getting involved in Salt Awareness Week?
The following resources are available to download for free to use in your local event. Check out our suggestions for getting involved in the week and if you do hold a local event, please do share some images with us via cash@qmul.ac.uk!
Click here for World Salt Awareness Week 2019 resources
Salt and the Health of your Children information leaflet:

Low salt shopping guide:

FoodSwitch leaflet:

Salt Awareness Week 2019 poster:

Children's placemat activity:

Educational resource: PowerPoint presentation on salt - available on request! Please email cash@qmul.ac.uk

Educational resource: KS2 exercises and answers - 2019 KS2 Exercises [PDF 929KB]

Educational resource: Teachers notes

Educational Resource:

Practical Activities

Educational resource: Food label guide
Social Media Images
The following social media images are also free to download and use. Please right click on the image and choose 'Save Image As'
Twitter Header

Supporter Image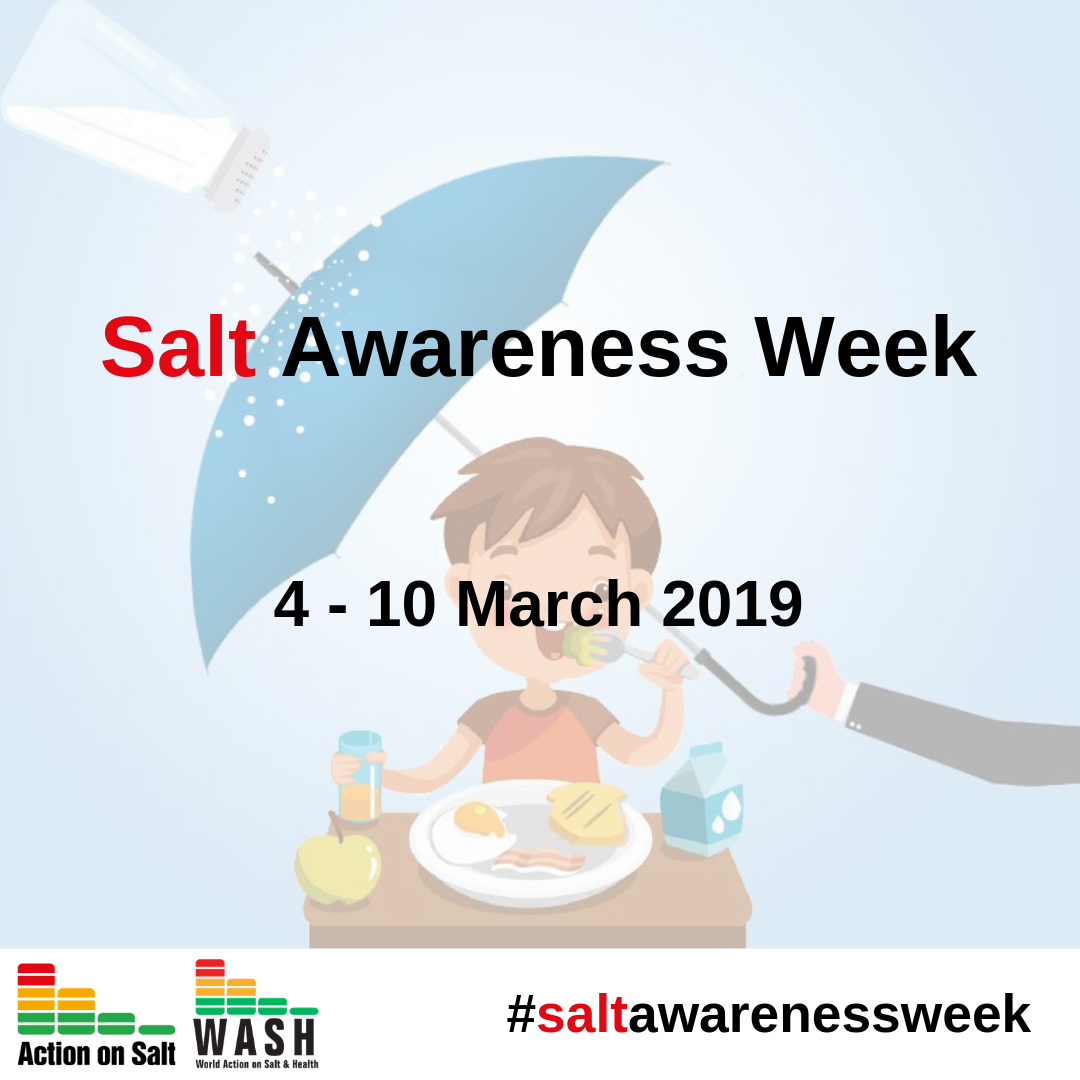 Salt Awareness Week Infographic