Assessing the Effectiveness of Front of Pack Labels: Findings from an Online Randomised-Controlled Experiment in a Representative British Sample
Published:
A new online, experimental study assessing the effectiveness of front of pack nutrition labels in helping consumers identify the healthiness of food and drinks has found that all front of pack labelling systems tested (multiple traffic lights i.e. the UK's current system, Nutri-score, warning labels and the positive choice tick) were effective. In the large representative British sample involved in the study, the largest effects were seen for Nutri-score, followed by multiple traffic lights, warning labels and finally the positive choice tick.
The study also found that the effects of each label were independent of socioeconomic status, ethnicity, age and sex, although it appeared that Nutri-score performed better in those with lower education levels. However, this was not the case for all product categories in the study.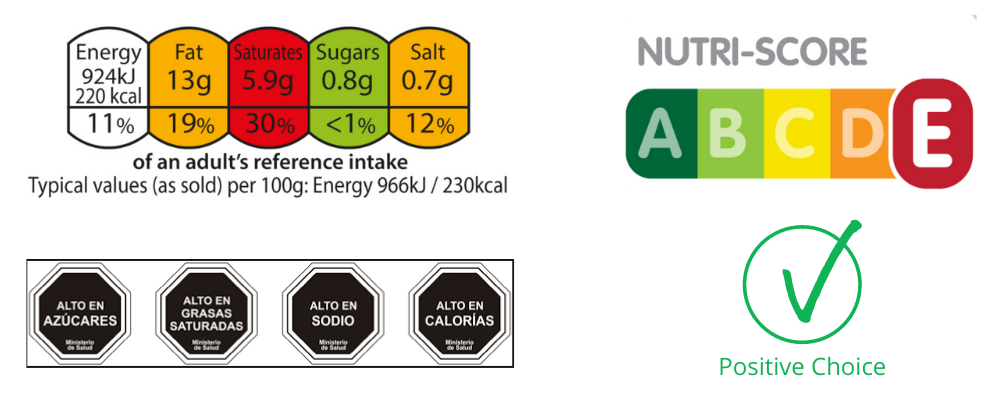 To view the full study, please click here.
Mhairi Brown, Policy and Public Affairs Manager for Action on Salt and Action on Sugar, said "We welcome this new study, particularly as the Government are currently considering which front of pack labelling system the UK should have post-Brexit. It's great to see further confirmation of what we already know – that all labels can help consumers find healthier options. However, Nutri-score gives a general score for the overall healthiness of a product, and does not reveal in a clear way if the product is high in salt or sugar. Our current traffic light system does this, giving helpful indications to consumers who have a health condition such as high blood pressure. More real-life studies are needed before we can be certain of which system will benefit UK consumers the most."