Network Health Digest Guest Article - The History of Salt Reduction in the UK
Published: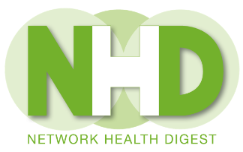 Salt Awareness Week (9th to 15th March) this year shines a light on the hidden salt in foods and encourages us to reduce our intake for health. Here, Zoe Davies ANutr from Action on Salt, takes us the through the UK's bid to reduce salt in our diets.
The UK's world-leading salt reduction programme began in the early 1990s when the Committee on Medical Aspects of Food & Nutrition Policy (COMA)(1) advised that the UK
population was eating too much salt and should gradually reduce from 9g to 6g/day.(2) Responsibility for salt reduction policy was given to the Food Standards Agency (FSA), and the programme had promising beginnings. Yet, fast forward nearly 30 years, and we are still eating way above government recommendations of 6g/day (8g/day).(3)
UK SALT REDUCTION PROGRAMME
The FSA's salt reduction programme took on a multifaceted approach, beginning with wellknown public awareness campaigns such as 'Sid the Slug', 'Check the label' and 'Is your food full of it?' The lynchpin of the programme was clear targets for industry. In 2006, in collaboration with Action on Salt (formerly Consensus Action on Salt and Health - CASH), following meetings and consultations with the food industry and health experts, the FSA issued their first set of voluntary salt reduction targets covering 85 categories of food.(4) These targets were set to be met by 2010, but due to the fast progress of the food industry, the targets were lowered in 2008 to be met by 2012.
All was going well until the 2010 Election, which proved disastrous for salt reduction. In 2012, the salt reduction programme was brought under the 'Public Health Responsibility Deal', a widely criticised programme run by the Department of Health, which effectively made the food and alcohol industries responsible for policing themselves.(5)
No further salt targets were set until 2014, to be achieved by 2017. The new targets, covering 76 categories of food, were on average 10% lower
than the 2012 targets, with some categories, such as processed meat, not reducing at all.(6) The targets did, however, include out of home maximum per serving salt targets in an attempt to create a level playing field between restaurants, cafes, takeaways and the UK's retailers.7
Following the 2015 General Election, momentum was lost once again, with the dissolution of the Responsibility Deal and the failure to assign responsibility for salt reduction
until it was eventually transferred to Public Health England in 2016. As a result, many companies stopped or slowed their salt reduction efforts, as evident in a progress report released in 2018, highlighting that only half (52%) of average targets were met by retailers and manufacturers. 29% of dishes served out of home were higher than their (easier than retail) targets.
ACTION IN SALT
Passing responsibility of salt reduction onto the public is undeniably irresponsible without addressing the environment around us. Evidence has repeatedly shown that people have no idea where the salt in their diets comes from and how hard it is to reduce their intakes even if they did know. Many people in the UK are unable to access affordable, healthy food options and the food industry freely market high fat, salt and sugar food and drinks, unconsciously influencing decision making in the public.
New salt targets are due to be published in 2020 to be achieved by 2023, but whilst we wait, many thousands of people are developing high blood pressure. Reducing population salt intake by just 1g prevents more than 4000 premature deaths per year in the UK.8 It is imperative the government puts forward new, ambitious targets that are vigorously monitored to ensure a healthier future. Without proper monitoring, voluntary approaches fail and with a report on industry's progress only to be released in 2024, we have little faith they will work.
--
END
--
See the article on the NHD website here