The salty truth behind some 'healthy' snacks

09.03.2021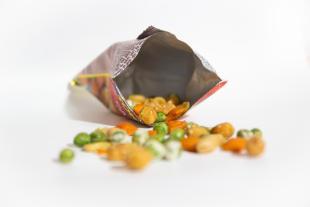 To snack or not to snack - That is the question (sort of).
When looking for healthier alternatives to crisps or flavoured nuts (which isn't just fruit or a vegetable crudité!) we may turn to healthier sounding alternatives such as dried chickpeas or lentil 'crisps'. This Salt Awareness Week, we have looked at the salt content of these snacks because whilst they tend to be lower in fat and higher in fibre - which of course is great - what's the ingredient we always forget about?... read more here
Breakfast cereals with packaging that may appeal to children... one year later - 21.09.2020
As you know (we don't keep it secret!), a big part of our work at Action on Salt and Sugar is making sure food companies do what they can to improve the nutritional quality of the food they make. One area we have scrutinised for many years has been breakfast cereals. Some may question why; yes, breakfast cereals can be a highly nutritious breakfast choice, providing a good source of energy, fibre and key vitamins and minerals to the diet, however it can also be a deceiving... read more here
Surprise! Bacon is Salty! - 09.01.2020
Ok you got us, there are no surprises in finding out bacon is salty.
So why did we do this survey? Bacon is one of the biggest contributors of salt to the UK diet, second to bread. The majority of us are eating too much salt, most of it unknowingly, with 75% of our intakes coming from the food we buy, such as bacon, but also from foods we wouldn't expect such as readymade salads, dips, and soup to name a few.. read more here