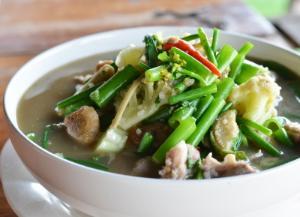 Warm up with a nice hot bowl of soup! Packed with vitamins and minerals, these will make a great starter, or just a good excuse to use up some old vegetables. These wholesome recipe ideas are low in calories and high in flavour!
This delicious smooth soup is great for those dreary winter evenings.
This fresh dip makes the most of your broad beans, perfect with pitta bread.
A spicy refreshing salsa, great for picnics.
Minimal preparation, with maximum flavour!
A British classic! Served with warm crusty bread to make the perfect supper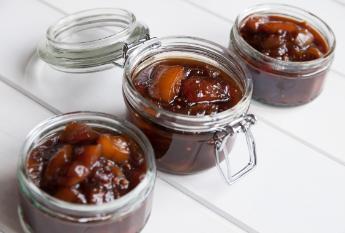 Goes great with any curry, and can hold in the fridge for a while if prepared properly.
Makes a filling lunch or can be a whole meal in a bowl.
Takes only moments to prepare and contains less than a fifth of the salt as a shop bought equivalent.
Spooned over some crusty bread, this zingy dip makes a great snack or starter.
This delicious starter makes the most of the low salt content of ricotta cheese.
The perfect antidote to salty shop bought bread.
The seeds give this wholemeal bread a wholesome, savoury flavour without affecting the salt content.