World Action on Salt, Sugar and Health and LINKS - Webinar 11th March 2021 1pm

To mark Salt Awareness Week, WASSH and LINKS are hosting a webinar to highlight successful salt reduction programmes around the world. Join us to hear from:
Professor Abdelfettah Derouiche, Head of the Human Nutrition Research Unit at the Hassan IIUniversity of Casablanca in Morocco, coordinates global action for salt and health in Morocco,as a member of WASSH.
Professor Suzana Shahar, currently Dean of the Faculty of Health Sciences at UniversityKebangsaan Malaysia, is involved in the National Strategy to Reduce Salt Intake which hassuccessfully brought together the Ministry of Health, researchers, and the food industry indeveloping national strategies for reformulation.
Dr. Nalika Gunawardena, the National Professional Officer for non-communicable diseases andhealth systems at the World Health Organization Country Office Sri Lanka, is a recipient of aLINKS grant for sodium reduction in Sri Lanka.
Dr Hamdan Mohamad, a qualified dietitian working with Ministry of Health Malaysia, is part ofthe team of researchers from WHO Malaysia, MoH Malaysia, and the George Institute whoreceived a LINKS grant for sodium reduction in Malaysia.
MyNutriWeb - Webinar 3rd March 2021 8pm

Ahead of Salt Awareness Week this year, Action on Salt have been invited to deliver a talk on salt and blood pressure, hosted by MyNutriWeb.
Campaign Manager Sonia Pombo will be sharing the latest statistics on high blood pressure and its impact on health, as well as the best way to help lower blood pressure with diet and lifestyle approaches. We will also touch on individual and industry action to improve public health, and provide an update on what the government and Action on Salt are doing to reduce the nations salt intakes.
For more details, and to get ahead for Salt Awareness Week, sign up for this free CPD event here
Action on Salt supports the Food Matters Live 2021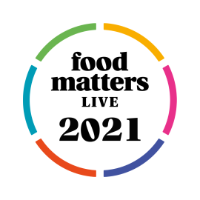 This year Action on Salt are once again supporting Food Matters Live, inspiring and connecting the global food, drink and nutrition community via a wealth of new opportunities.
Food Matters Live aims to deliver a rolling programme of rich insights tackling everything from sustainable food systems to the future of sustainable nutrition and global retail trends, combined with innovative NPD solutions, 1-2-1- networking opportunities and interactive tastings.
This year there will be 3 events:
9 & 10 March - Catch our team delivering a host of talks!
Mhairi Brown, Policy and Public Affairs Manager on Tuesday 3.30pm as part of a panel discussing if 'advertising bans on HFSS products succeed in reducing obesity'
Campaign Director, Katharine Jenner, on Wednesday 12pm discussing 'Supporting behaviour change across socio-economic groups'

Roberta Alessandrini, Researcher in Public Health Nutrition, Queen Mary University of London on Wednesday 2pm discussing 'The potential impact of fat reduction in manufactured and out-of-home food on obesity in the UK: results from a modelling study'
29 & 30 June
16 & 17 November
For more information about the event and details on how to register, please visit the Food Matters Live website.
Join the Food Matters digital community:
Twitter: @FoodMattersLive
LinkedIn: https://www.linkedin.com/company/food-matters-live