Each year CASH is fortunate to have support from a number of leading health charities, health professionals, chefs and celebrities, highlighting the importance of following a low salt diet.
Charity Supporters:
Diabetes UK
Diabetes UK is pleased to support National Salt Awareness Week 2018. Reducing salt intake is very important in lowering blood pressure. High blood pressure can lead to stroke and heart disease, which are serious complications of diabetes. So we encourage people with diabetes, and those at risk of Type 2 diabetes, to use this Awareness Week to have another look at their salt intake. It is crucial to read food labels and choose healthier lower salt alternatives wherever possible. We also encourage people to use herbs, spices and peppers to replace some of the salt they use in cooking. The food industry can also help by continuing to reduce the salt in foods, and providing clear consistent food labels such as the Front of Pack labels.
Heart Research UK
Heart Research UK supports wholeheartedly the drive to reduce salt consumption in the UK by raising awareness of hidden salt in every day foods
Men's Health Forum
The latest Public Health England figures show more than four in five men consume too much salt. This compares to only around half of women. All this extra salt contributes to men's problems with raised blood pressure, cardiovascular disease and heart attacks among others. The Men's Health Forum fully backs the efforts of Consensus Action on Salt & Health to support people to better understand their salt intake, the risks associated with high salt consumption and the simple steps we can all can take to reduce our salt intake. Salt awareness week is a great campaign to get behind to achieve these goals. - CEO Martin Tod.
Blood Pressure UK
We are all eating too much salt. This puts up our blood pressure causing strokes, heart attacks and heart failure as well as increasing the risk of kidney disease, stomach cancer and osteoporosis. If you want to cut down your salt intake you can do; by reading labels on food packaging, using less salt in cooking and using less processed food. As most of the salt we eat is hidden in our food, for National Salt Awareness Week, we are supporting CASH in asking the public to follow their 6 simple steps to eating less salt.
World Cancer Research Fund
Caroline Moye, Head of World Cancer Research Fund UK says: "At World Cancer Research Fund, we are pleased to be supporting National Salt Awareness Week 2018 as our research shows that salt-preserved foods increase the risk of stomach cancer. So limit your salt intake to less than 6g a day by adding less salt and eating less food processed with salt - such as bacon and bread. See more of our tips on how to shake off salt!"
HEART UK
HEART UK – The Cholesterol Charity – is delighted to be supporting National Salt Awareness Week. Reducing salt intake is integral to managing and preventing high blood pressure, a known cardiovascular risk factor. HEART UK are dedicated to supporting individuals to make both diet and lifestyle changes which can help reduce their overall risk of cardiovascular disease and prevent the devastation caused to individuals and their families by strokes and heart attacks.
Real Bread Campaign
The Real Bread Campaign is happy once again to support Salt Awareness Week. We urge any industrial loaf makers or Real Bread bakers who are still using too much salt to cut down.
Industry Supporters: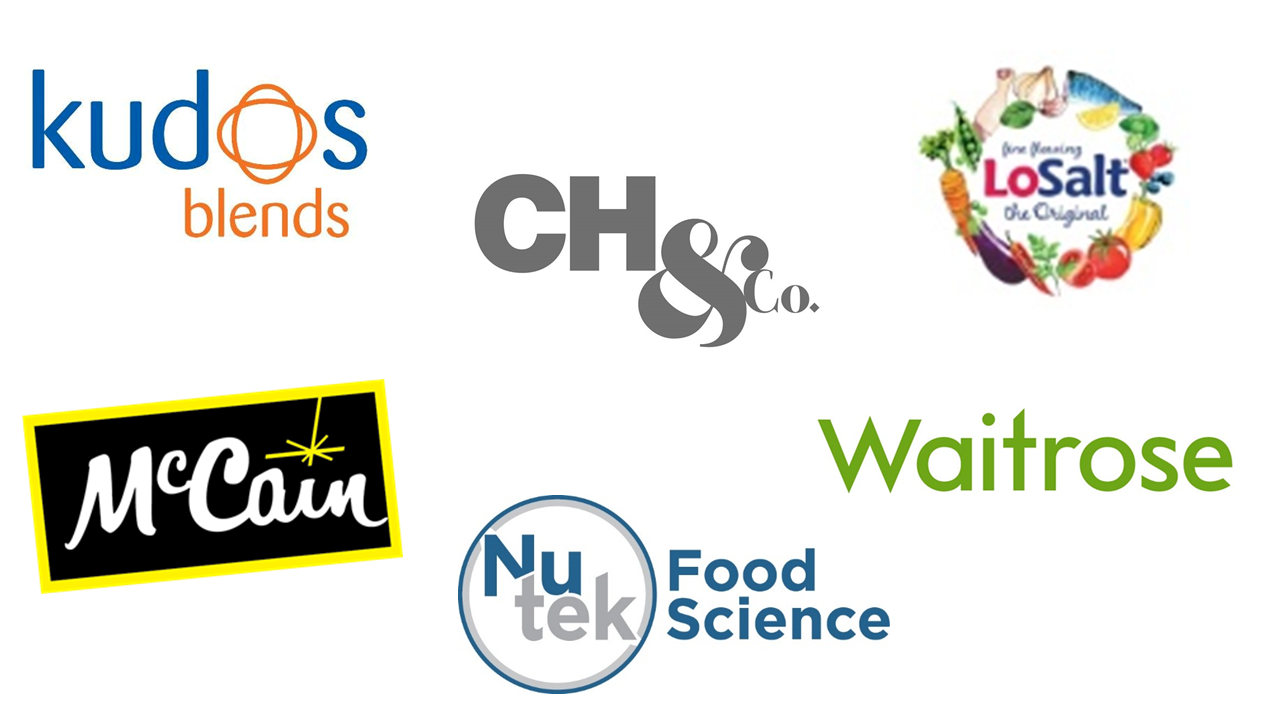 Celebrity Supporters:
| | |
| --- | --- |
| | Dr Hilary Jones, GP and Medical Broadcaster, says: "I support CASH in their salt reduction campaign and urge everyone to think about their own diets. By simply reducing the amount of salt you eat, you can make a big difference to your health." |
| | Dr Zoe Williams, GP and Broadcaster, says: "I support CASH in their salt reduction campaign. Simply reducing the amount of salt you eat, you can improve your health. Try using the #foodscanner app from @change4life to empower you in your families battle against excess salt." |
| | Chef Brian McDermott says: "Reducing salt is easier than you think, I've focused on the alternative natural flavours of food to allow ingredients speak for themselves and not be masked by addictive salt. Reunite with your other taste buds" |
| | Azmina Govindji, Registered Dietician MBDA, says: "I support CASH in their salt reduction campaign and urge everyone to make small, realistic diet and lifestyle improvements. Simple steps such as reducing the amount of salt you eat, can make a big difference to your long term health" |
| | Amanda Ursell, Nutritionist and Dietician, says: "I continue to support CASH in their salt reduction campaign not least because of the tremendous impact that they have had to date. However the job is not done! We all need to be vigilant and keep pushing for all parts of the food industry to remain engaged with lowering levels wherever possible and also continue to take personal responsibility for ourselves and our families in lowering intakes. Reducing salt in the long term can save lives. We need to remember this and take it seriously in our everyday lives." |