Savoury Finger Food Survey
Pick Wisely When You Picnic as NEW Survey Exposes Dangerously High Salty Finger Foods That Could Put Your Health at Risk
Click to view the full report here: Savoury Finger Food Report [PDF 1,634KB]
Click here to view media coverage
One in four savoury picnic foods are dangerously HIGH in salt
Some olives contain DOUBLE the salt concentration of seawater whilst other products have more salt than a McDonald's hamburger and fries
Half of products are higher in salt than their average salt targets
Almost one in three products have no colour-coded front of pack (FoP) labelling making it hard for consumers to find the healthier option
Action on Salt is today calling for compulsory front of pack nutritional labelling on all food products AND for bold and comprehensive salt reduction targets to be set in 2020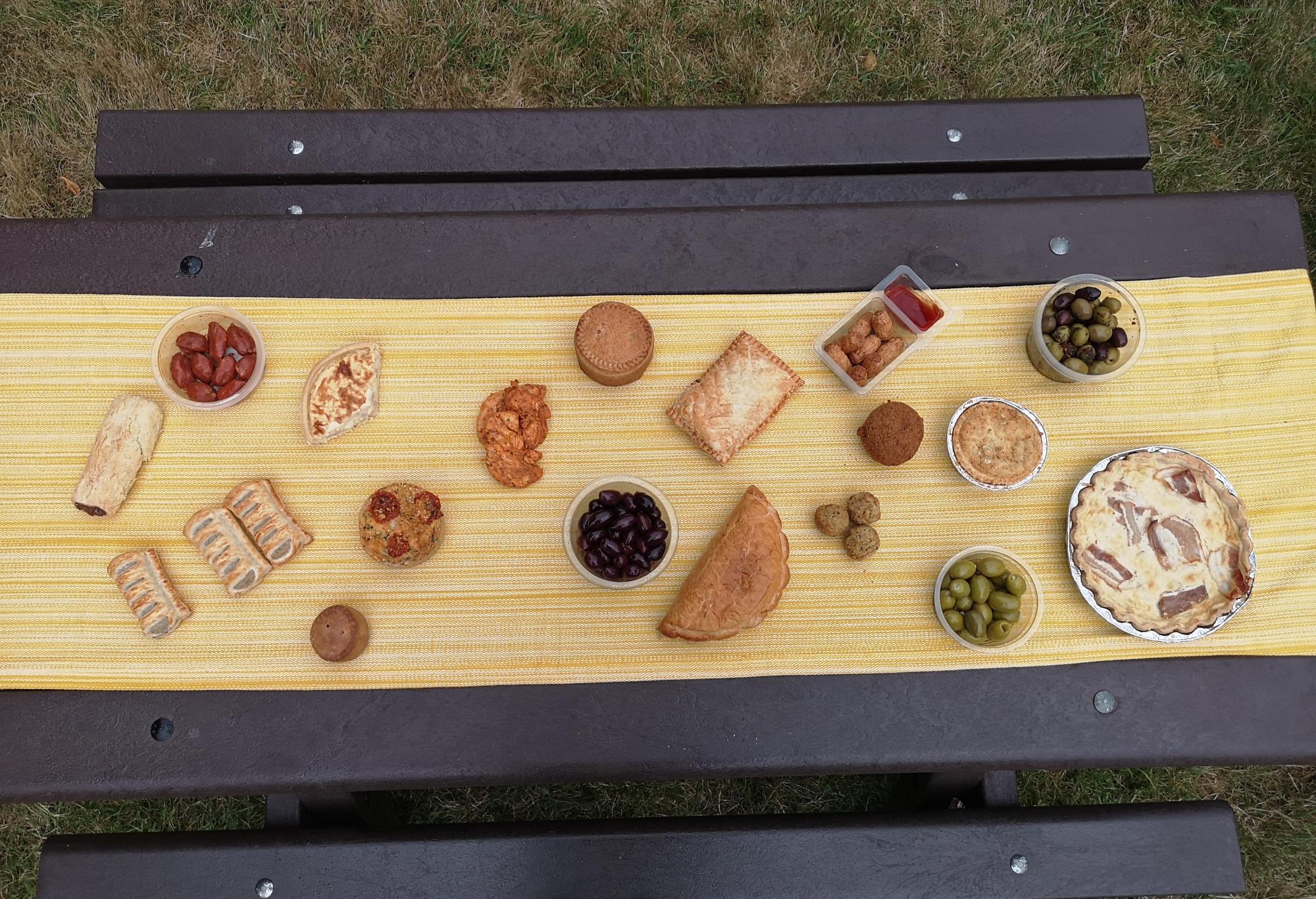 Following the shock findings from their new nationwide survey1, Action on Salt, the expert group based at Queen Mary University of London, is today calling for immediate compulsory front of pack nutritional labelling on ALL picnic savouries as the food content of a 'typical' picnic basket could contain more than 5g of salt!
The new research, which analysed 555 savoury picnic finger foods available from retailers, highlights the worrying levels of salt in these products whereby one in four are HIGH in salt and would qualify for a red label on front of pack2.
Examples of saltiest products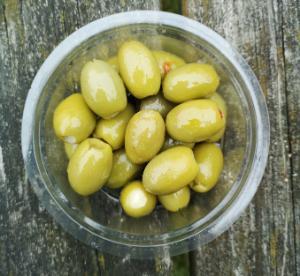 Whilst it is not surprising that olives are salty, the salt content of certain products is appalling. Aldi Specially Selected Hand Stuffed Halkidiki Olives 150g have 5g of salt per 100g, which is double the salt concentration of seawater3 and 1.9g of salt per portion – that's a third of an adult's daily-recommended limit of salt in just 5 olives4. Marks & Spencer Stone in Full Bodied Greek Kalamata Olives 260g had a shocking 4.23g of salt per suggested 130g portion!
Aside from olives, other salt offenders with the highest salt per portion include:
Ginsters Cornish Pasty (272g) with 2.99g of salt per portion, equivalent to 7 portions of salted peanuts5
Aldi Eat & Go Sausages & Ketchup with 2.2g per portion, as much salt as 4.5 bags of ready salted crisps6
Fry's Spicy 3 Bean Pasty (200g), 1.8g per portion which is the amount of salt in a McDonald's hamburger and fries7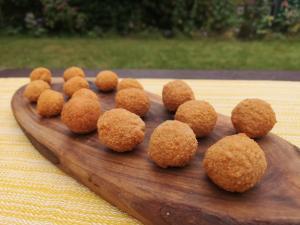 In comparison, Scotch eggs, with an average salt content of 0.76g/100g and quiche, with an average salt content of 0.54g/100g, were the lowest salt categories.
Salt Targets
Salt targets were set in 2014 to be met by 20178. In 2018, Public Health England (PHE) released an analysis of the food industry's progress towards achieving the 2017 targets which revealed many of the targets had not been fully met. Our survey similarly found a staggering half of products were higher in salt than their average salt targets and 17% had more salt than their maximum target. These include:
Higgidy Bold & Earthy Spinach, Feta & Roasted Tomato Quiche 155g – 0.89g/100g (max salt target: 0.68g/100g)
Waitrose & Partners Spanish Style Chicken Kebabs 80g – 0.95g/100g (max salt target: 0.88g/100g)
Pork Farms Original Medium Pork Pie – 1.32g/100g (max salt target: 1g/100g)
Over the last two years, PHE and the Department of Health and Social Care (DHSC) have taken little action to encourage the food industry to meet the 2017 targets. However following the release of the Health Minister's Green Paper last month, now is the opportunity to engage food companies in salt reduction, reiterate the need to meet the 2017 targets and ensure that the proposed 2020 salt reduction targets9 are strictly monitored.
Variation in Salt Content
There was also a significant variation in the salt content of all product categories surveyed showing reformulation is easily achievable.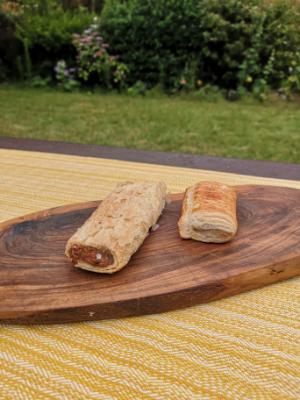 Action on Salt previously assessed the salt content of meat alternatives in 2018, highlighting that some products can be saltier than their meat-containing equivalents10. This survey has revealed similar results. For example, the saltiest sausage roll was Fry's Sausage Roll 80g – a vegan brand with 1.8g salt per 100g.
Saturated Fat
Despite new guidance from the Scientific Advisory Committee on Nutrition11 to reduce our saturated fat intake, nearly half of products surveyed were worryingly high in saturated fat. Morrisons Cheese & Onion Slices 330g contain 17.7g of saturated fat per portion – almost a woman's recommended daily limit of saturated fat12.
Next up is Asda Extra Special Maple Cured Smoked Bacon Quiche Lorraine with Butter Enriched Shortcrust Pastry 410g with 11g of saturated fat per 100g and a huge 14g per portion – almost as much saturated fat as in 5 McDonald's hamburgers13. Lower saturated fat versions are available including Asda Smartprice Cheese & Bacon Quiche with 7g/100g and almost half the amount of saturated fat per portion (9g) and at half the price of the 'luxury' product, this is a better buy for health.
Front of Pack Labelling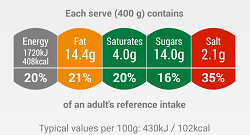 Almost one in three products have no colour-coded front of pack (FoP) labelling – so how are consumers supposed to find healthier options if they are not correctly labelled? Furthermore, consumers may buy these products at the deli counter where NO nutrition labelling is available. Of those products without FoP labelling, more than 40% are high in salt – many of which are olive products which do not currently have a specific salt target set by PHE. It's therefore imperative that the 2023 targets MUST be comprehensive with clear definitions of the products each target covers.
Salty Picnic Basket
As part of a typical picnic it can be very easy to consume huge levels of salt and saturated fat in one sitting.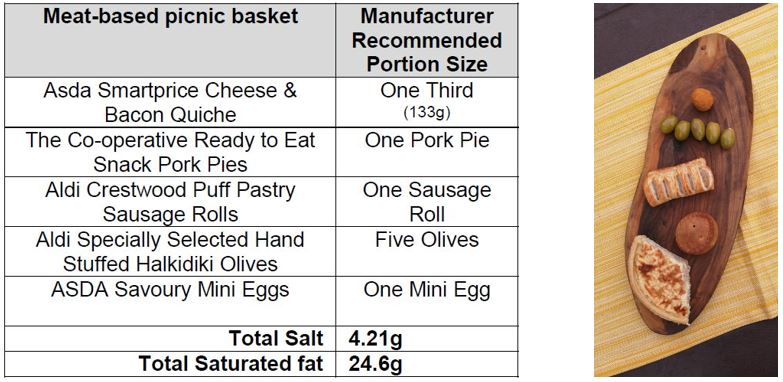 While vegetarian products are lower in saturated fat, their health halo is concealing lots of salt.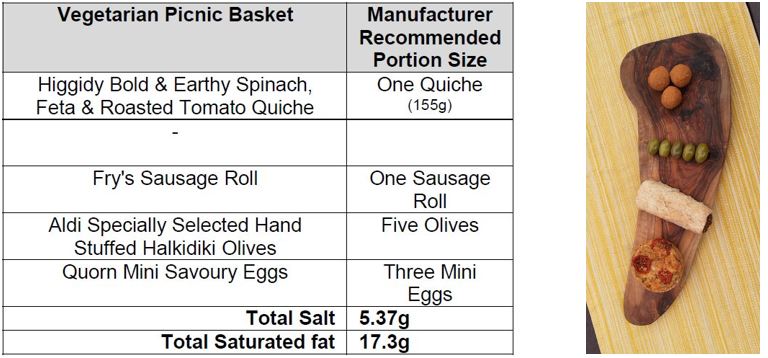 Mhairi Brown, Nutritionist at Action on Salt explains: "This survey highlights just how easy it is for consumers to unknowingly eat huge amounts of salt and saturated fat hidden in savoury snacks and picnic favourites. Food manufacturers must get on board in our efforts to improve the nation's health. We found a large variation in the salt content of product categories proving reformulation is easily achievable. We want to see the food industry disclosing nutritional information clearly on front of pack on all products so everyone can easily find healthier options."
Sonia Pombo, Campaign Lead for Action on Salt says: "Picnics are a British favourite but with all the different salty options on offer, it's a sure way of upping your salt intake. Eating too much salt puts us at risk of suffering from heart disease or stroke but we are all eating much more salt than the recommended limit of 6g per day, with salt intake in the UK averaging 8g per day. The challenge facing consumers is that most of the salt in our diet is already present in the foods we buy and so the government must take action now and ensure the food industry improves the quality of their food for the benefit of our health."
Graham MacGregor, Professor of Cardiovascular Medicine at Queen Mary University of London and Chair of Action on Salt, adds: "Due to inaction by the Department of Health and Social Care and Public Health England in enforcing the 2017 salt reduction targets, the public are still eating more salt than recommended which is leading to thousands dying or suffering from entirely unnecessary strokes and heart disease. Reducing salt is one of the most cost-effective measures to protect health. The time has come for the Secretary of State for Health to resuscitate the UK's salt reduction programme, helping us to, once again, be world leading rather than trailing behind the rest of the world. The public's health has suffered long enough."
Tips for Healthier Snacking and Picnic Baskets
Check the label to see how much salt and saturated fat levels are in your favourite products and use the FoodSwitch app to find healthier options
Try to avoid products with salty ingredients such as olives, chorizo, anchovies, sun dried tomatoes and feta
Add some colour to your picnic by buying seasonal fruits – why not make some fruit skewers? A colourful and healthy snack, which the kids will love!
Make your own. Fresh salads, sandwiches with wholemeal bread, vegetable crudités with houmous, boiled egg, grilled chicken or seafood will add fibre, protein and essential vitamins to your family's picnic
Choose one protein centre e.g. a sausage roll or Scotch egg, and then fill the rest of your plate with fresh salad or vegetables
Check the portion size! Read the label to find out the recommended portion size and measure out a portion onto a plate to help ensure you don't eat more salt, calories and saturated fat than intended
Comments from Industry:
Fry Family Food:
"Fry's is committed to providing 100% vegan, non-GM and naturally flavoured meat alternatives for those opting for a plant-based diet. Salt levels in our products vary across the range to cater for all customer's tastes and nutritional requirements, and we have a number of lower salt options available.
We have also been working hard to reduce the salt content across our full product range without impacting on taste, and without turning to unnatural flavour enhancers and ingredients."
ENDS
National PR – David Clarke: david@rock-pr.com M: 07773 225516
Website: http://www.actiononsalt.org.uk
Twitter: @actiononsalt #LessSalt #saltawarenessweek
Notes to editors:
Action on Salt is a group concerned with salt and its effects on health, supported by 24 expert scientific members. Action on Salt is successfully working to reach a consensus with the food industry and Government over the harmful effects of a high salt diet, and bring about a reduction in the amount of salt in processed foods as well as salt added to cooking, and at the table.
In the early 2000's the UK pioneered a salt reduction strategy with the Food Standards Agency and Action on Salt with the setting of incremental salt targets, so that the food industry was slowly reducing the huge and unnecessary amounts of salt they add to food. This resulted in a fall in UK population salt intake, a fall in average blood pressure and more than 12,000 lives have been saved from preventing strokes and heart disease. However, in 2010 responsibility for salt reduction was switched to the Department of Health and the food industry was made responsible for policing itself, a policy that unsurprisingly failed. Further salt reduction targets were set to be achieved by the end of 2017 but little action has been taken to ensure the food industry is meeting these targets. PHE are now responsible for the UK salt reduction programme but so far have done little or nothing. All of the above has meant that the salt reduction programme has been slowed down with the result that many thousands of people have died unnecessarily and huge and unnecessary costs have been incurred by the NHS. Salt is the forgotten killer; the time has come for PHE to allocate sufficient resources to immediately resuscitate the UK salt reduction programme.
References
Action on Salt surveyed all available cooked savoury finger foods in the chilled aisle of each supermarket, totalling 555 products and including:
Scotch eggs
Quiche, tarts and frittatas
Sausage rolls
Pork pies
Antipasti - olives, stuffed peppers, tomatoes, artichokes, prawns, anchovies, vine leaves and meat antipasti
Cooked packs of meat – chicken wings, drumsticks, thighs, fillets
All vegetarian equivalents of these products were included too. Nutrition data was collected in May 2019 from product packaging and online in Aldi, Asda, Iceland, Lidl, Marks & Spencer, Morrison's, Sainsbury's, Tesco, The Cooperative and Waitrose.
Government criteria for colour coding on a front of pack label https://assets.publishing.service.gov.uk/government/uploads/system/uploads/attachment_data/file/566251/FoP_Nutrition_labelling_UK_guidance.pdf. For salt, the criteria for high (red) is >1.5g salt per 100g or >1.8g per portion
Atlantic seawater contains 1.0g of sodium per 100g, which equates to 2.5g of salt per 100g
The maximum recommended daily intake of salt for an adult is 6g https://www.gov.uk/government/uploads/system/uploads/attachment_data/file/338782/SACN_Salt_and_Health_report.pdf
A 30g portion of KP Original Salted Peanuts 250g contains 0.39g of salt https://www.tesco.com/groceries/en-GB/products/299577245
A standard 32.5g packet of Walkers Ready Salted Crisps contains 0.46g of salt https://www.walkers.co.uk/crisps-range/walkers-crisps/ready-salted
A McDonald's Hamburger and Medium Fries contains 1.82g salt https://www.mcdonalds.com/gb/en-gb/good-to-know/nutrition-calculator.html
Public Health England have issued guideline salt targets for over 80 categories of food, which expired at the end of 2017. Mandatory targets would create a level playing field for the industry.
https://www.gov.uk/government/uploads/system/uploads/attachment_data/file/604338/Salt_reduction_targets_for_2017.pdf
New salt reduction plans were proposed in the prevention green paper, released July 2019. The paper states "we will publish revised salt reduction targets in 2020 for industry to achieve by mid-2023 and we will report on industry's progress in 2024." https://www.gov.uk/government/consultations/advancing-our-health-prevention-in-the-2020s
Action on Salt surveyed the salt content of 157 supermarket meat alternative products and found that meat alternative products contain more salt on average than beef burgers http://www.actiononsalt.org.uk/salt-surveys/2018/meat-alternatives-survey/
The Scientific Advisory Committee on Nutrition (SACN) have evaluated the relationship between saturated fats, health outcomes and risk factors for non-communicable disease in the UK population. They recommend that saturated fat doesn't make up more than 10% of our total dietary intake https://www.gov.uk/government/publications/saturated-fats-and-health-sacn-report
Women are recommended to eat a maximum of 20g saturated fat per day https://www.nutrition.org.uk/attachments/article/234/Nutrition%20Requirements_Revised%20Oct%202016.pdf
A McDonald's Hamburger has 3.3g of saturated fat https://www.mcdonalds.com/gb/en-gb/good-to-know/nutrition-calculator.html